Mark as Duplicate
Find the original YouTube uploader
Browser Extension
Tired of watching low quality re-uploaded version of a YouTube videos?
The YouDupe browser extension identifies re-uploaded videos and marked them as duplicate.
Original Videos
No more wasting time watching re-uploaded and lower quality videos
Click Bait?
YouDupe will update click bait titles to something that reflects the content of the video.
You Can Help
YouDupe works because of you. You can mark any video as duplicate and help the community.
How YouDupe Works
Tag a video with the original source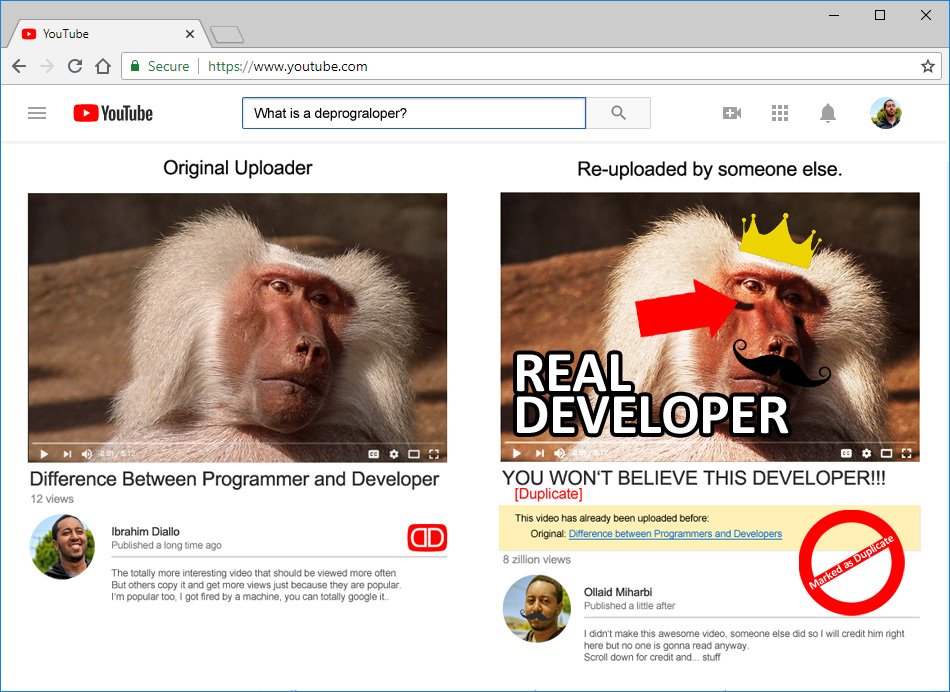 Watch YouTube videos directly from the original uploader at the highest quality.
Summary
People re-upload the exact same video on YouTube. YouDupe, through crowd-sourcing, can mark these videos as duplicate and point to the original. This is not a copyright tool. Instead, it helps redirect viewers to the original uploader.
Newsletter

Be the first to know when new features arrive. Enter your email below